teleCalm Essentials has been replaced with teleCalm Trust!
teleCalm Trust is the best choice for family caregivers who simply want to block robocallers and scammers for their loved one. 
For teleCalm's enhanced features, check out teleCalm Caregiver, which allows family caregivers to manage both incoming and outgoing calls, plus late-night and repeated calls.
Stop Robocalls with teleCalm Essentials Phone Service
(This page has been archived. teleCalm Essentials is no longer being offered. Instead, please check out teleCalm Trust and teleCalm Caregiver service)
teleCalm Essentials restored our peace and quiet.
Robocallers and telemarketers don't bug us anymore.
We enjoy dinner without somebody selling something by phone.
57% of Calls were Unwanted – Essentials Stopped Them All
Once upon a time, robocallers and telemarketers harassed Ann. They called her every day. Sometimes they called her several times per day.
Then Ann replaced her home phone service with Essentials. She saw dramatic improvement right away.
Essentials blocked 157 unwanted calls. Those calls did not interrupt her or ring her phone. At the same time, Essentials connected 118 calls. Calls from friends and family went straight through to Ann.
Essentials saved Ann time, stress, and frustration. Essentials gave her peace of mind.
teleCalm Essentials℠ Benefits
Use Essentials with landline-style home phones
How does Essentials get rid of robocalls, scammers and telemarketers?
When somebody calls you, Essentials compares their number to a list of suspected scammers.
Callers who appear reputable get to ring your phone without any muss or fuss.
Essentials automatically blocks highly suspicious callers. Your phone never rings.
If callers look a little suspicious, Essentials prompts them to dial a 3-digit code. These callers only get to ring your phone if they dial the code correctly. Otherwise, they're blocked. This saves you from robocalls and most scammers and telemarketers. Such bad callers typically won't bother to dial the code. They usually give up and move on to easier targets.
What's the bottom line?
You can trust that when the phone rings, it's worth picking up. It's that simple.
Compare Essentials unwanted call blocking
Other services like Nomorobo require you to set up a separate account and link it to your phone service. After you set up and link accounts, you may need to ignore the first ring of every phone call, to allow the service enough time to check the number.
In contrast, teleCalm Essentials includes unwanted call blocking for free. Better yet, Essentials checks each call BEFORE ringing your phone. Unlike other call blocking services, Essentials lets you pick up the phone on the first ring. You can trust that callers have been screened before your phone rings.
Some customers also ask us about government no-call lists. It's true that you can sign up for the national do-not-call list. And in some states you can sign up for an additional state-wide do-not-call list. However, these lists are only effective for reputable callers. In many cases, telemarketers and scammers simply ignore the lists. They call even if you registered.
Fortunately, teleCalm Essentials does not rely on callers respecting no-call lists. Essentials blocks bad callers who ignore the no-call lists.
Essentials automatically notifies your emergency contacts
We don't like to admit it.  Accidents and emergencies happen.
teleCalm Essentials makes it easy to keep your family informed. When you sign up for Essentials phone service, simply list your emergency contacts. We'll take care of the rest.
If you call 911, we'll promptly notify your emergency contacts by text message. They'll know to check in and make sure you're OK.
When you move, Essentials moves with you
Retirement. The kids are out on their own (hopefully). You have lots of flexibility to move about.
Many active adults choose to downsize or move. teleCalm Essentials makes these transitions easy. Simply contact us when you move. We'll arrange for your Essentials phone service to move with you. There is no extra charge to move teleCalm Essentials service. However, we do request that you promptly notify us of any address changes.
Save money with teleCalm Essentials
Other telephone companies hide the true cost of service.
First they'll advertise a low-low price. Then they'll send you bills which are sometimes twice the advertised amount.
Or they'll bury the true cost of phone service as a bundle with television and internet. Or they'll require you to commit to a yearlong contract, and they'll add extra costs to make changes.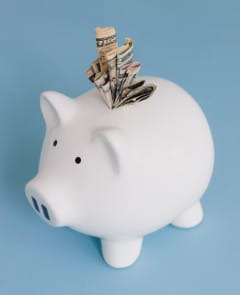 With teleCalm's simple pricing, you only pay the advertised amount.
Choose between month to month or annual service plans.
Click to check out our current Essentials pricing.
Or call us at 888-701-0411 for help sorting through options. Be sure to ask for any current special offers.
For Caregivers and Senior Living Staff
Sometimes our loved ones need a little extra help.
Aging often brings bad telephone habits. Some caregivers cope with repeat dialing, late-night calls and inappropriate 911 dialing.
Crooks prey on seniors. Phone scams are becoming more and more sophisticated. Bad apples in the family con money that grandma or grandpa need.
Solve common telephone problems like these.
Still have questions?
Call 888-701-0411.
Talk with our US-based Customer Success team.
Let us know what you think.
We're here to help you!